Latest topics
»
Go to www.txsoccer.net
by
Admin
5/18/2018, 9:24 am
»
TxSoccer.Net
by
Admin
5/10/2018, 8:05 pm
»
DA tryouts/evaluations
by
Ochocinco
5/10/2018, 6:48 pm
»
TOURNAMENT: DALLAS OPEN May 25-28, 2018
by
U90C
5/10/2018, 5:49 pm
»
Looking for TEAMS!!!
by
nxtgensoccercup
5/10/2018, 5:22 pm
»
TEXAS JUNEFEST - U9, U10 (9v9), U11 AND U12 (11v11)
by
musaisaya
5/10/2018, 3:28 pm
»
GERMAN INTERNATIONAL ID CAMP - EXPENSE PAID TRIP TO GERMANY
by
musaisaya
5/10/2018, 3:22 pm
»
DA/ECNL tryouts
by
Maradona
5/10/2018, 3:02 pm
»
08 Boys Teams - PREMIER COPA (June 8-10)
by
U90C
5/10/2018, 2:41 pm
»
05 Boys Teams - DALLAS OPEN (May 25-28)
by
U90C
5/10/2018, 11:55 am
»
Dallas Texans 2007 South Boys Open Practices
by
DT07SB
5/10/2018, 11:21 am
»
07 Boys Teams - DALLAS OPEN (May 25-28)
by
U90C
5/10/2018, 9:12 am
»
U8 Boys Teams - DALLAS OPEN (May 25-28)
by
U90C
5/10/2018, 9:09 am
»
U14/04B Classic Teams in Plano?
by
BlueJet
5/10/2018, 9:00 am
»
Legal question
by
mpcls55
5/10/2018, 7:39 am
Be an Athletic Supporter!
Make your annual TxSoccer donation and get recognized
If you have donated previously you'll get your 2nd annual tag!
Evolution 00B are holding open practices throughout May and June. This team played Plano D1 (01) last season. Coaches Bio can be found here: http://colleyville.gotsport.com/clubsite/?p=5704

Practices
Monday: 7.15-8.45pm @ 6707 Pleasant Run Road, Colleyville
Wednesday: 7.30-9.00pm @ 6707 Pleasant Run Road, Colleyville

Main Points
• UEFA licensed coach
• Established core group
• Excellent fields
• Competitive fees

If you're interested in having your son train, please give Coach Scannell a text/call at 817-501-5946 or email @ scannell.m@colleyvillesoccer.net

ColleyvilleEvolutionDOC

TxSoccer Poster





Posts

: 11


Join date

: 2016-05-18



Reminder that Evo practices move to McPherson Park on McDonwell School Road starting tomorrow due to the McConstruction underway at the CSA complex.  



Practice times for June for this group Mon/Wed 7:00-8:15pm.

Also for more info about Competitive soccer at Evo, including fees and uniform costs, please read this letter.

Thanks for your interest!

Evolution

TxSoccer Poster





Posts

: 57


Join date

: 2012-06-20


Location

: Colleyville, TX




Collevyille Evolution is pleased to announce that Jason Donohue, head coach of Ireland's U15 boys national team, will be braving the Texas heat this summer to visit the club.  He will attend Evo Select team training sessions while he is here as well as meet with our Evo coaches extensively.

Coach Donohue has been coaching and training youth players at the highest levels in Ireland for many years.  He holds a UEFA Pro level coaching license, and is Regional Education Development Tutor at the Football Association of Ireland.  He was promoted earlier this year to be the new Head Coach of the Republic of Ireland U15 national team, for which he has been an assistant coach for the last three years.

At Evolution, we strive to teach the same principles and employ the training approaches espoused by Coach Donohue and the FAI.  We're very pleased to have him out for another visit to the club and to have a chance for our players to meet and work with him.  GO EVO!!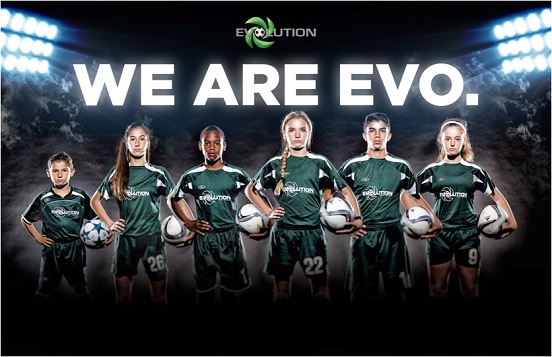 Evolution is the Academy & Competitive Soccer program of the Colleyville Soccer Association.  Competitive program fees for 2016-17 are $1,650 which includes league, coaching, practice fields, 4 local tournaments, 5-10 friendlies with refs in Colleyville and winter indoor training space.  Our full Xara uniform kit is $335 for new players.

Evolution

TxSoccer Poster





Posts

: 57


Join date

: 2012-06-20


Location

: Colleyville, TX



---
Permissions in this forum:
You
cannot
reply to topics in this forum